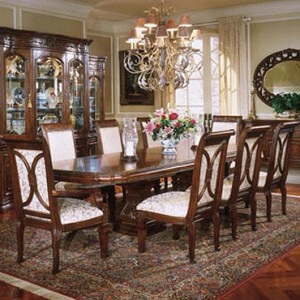 If your home could use some design improvements and you're not ready to take on a huge design project, try these simple ideas to spruce up any room in your home!
Invest in glass-front cabinetry. The visibility of what's inside will force you to keep the clutter to a minimum, helping to keep your kitchen more organized.
Opt for colorful kitchen appliances to spruce up the room. Instead of a humdrum white mixer, buy a bright-red one! These pops of color make storing the appliances out in the open more sightly, and can also make your cooking experience more fun!
Instead of using a bathroom rug in front of your shower or bathroom sink, use a real rug.  There are many more decorative options for regular throw rugs and they are perfectly durable enough!
Create a window seat in front of one of your windows. Using plywood, build a suitable sized box with hinges on one side and paint it.  Throw a cushion and a few pillows on top and you have a great new spot to relax, all while storing board games and blankets that can clutter the living room.
When choosing a table, go for a round one. This will make the space feel larger, and you will always have the option to squeeze in an extra chair.
Hanging a chandelier can make your dining room table appear larger, and also adds style and glamour to the entire space.
Paint the inside of your lampshades a non-flammable very light pink.  This will warm the light that is illuminated from the lamp, subsequently warming the feeling of the entire space.
Mix up different decorative elements. Adding a modern sculpture to a mostly traditional room will make the space more visually interesting.
If you don't have an island in your kitchen, create one! Using a storage trolley and a large slab of stone or butcher block, you can equip your kitchen with this handy extra counter space!
Using these simple ideas can help bring your home to life in various ways. Happy decorating!
Via: HouseBeautiful