When's the last time you read a math book? How about even looked closely at one?
School's back in session and soon homework will start to get the better of us all. But the problems should be IN the book. The book shouldn't BE the problem!
Get to Know the Book
Get familiar with your child's math textbook. Download this handy question sheet to get you started. Go through it alone first. Then sit with your child and do some book discovery.
You might find out things you never knew about their math book!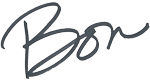 Contributed by Bon Crowder, math mom and education fanatic, who helps grown-ups see math in their everyday world so they can help their kids have a positive attitude in math.
Check out her blog MathFour.com for various articles on math learning. Or head over to That's Math to see more specific ways to see and say math using everyday things.