It's turkey time again. And turkey crafts are all over the place. Here's one you can use to boost math learning!
Supplies
Scissors
Glue stick
Construction paper
Googly eyes (or a Sharpie)
Template (download free here)
Cut out the pieces on the template from construction paper. Glue the pieces onto another piece of construction paper. Use long strips of construction paper, handprints or feathers to make the tail. Glue on googly eyes or draw in eye-pupils with a sharpie.
Ask your child the questions from the download. Keep the conversation going about shapes and sizes and refer to the turkey whenever you get the chance!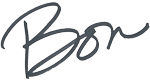 Contributed by Bon Crowder, math mom and education fanatic, who works to empower parents to take back their role as math homework helper.
Check out her blog MathFour.com for various articles on math learning. And join the supportive community of parents in the Facebook group Empowering Parents to Tackle Math to help with your adventures of math at home.