Finding family-friendly meals that don't break the bank and are easy to put together can sometimes be a pain, but don't fear! Those kinds of meals do exist! I know it's also easy to get into a rut and make the same things over and over again. That's one reason I love the internet- it's an endless source of good ideas for meals. I've rounded up some of my favorite family-friendly meals- all approved by kids!
You'll notice that many of these aren't your standard chicken-nuggets-mac-and-cheese fare. We believe that introducing our kids to lots of flavors early on leads to non-picky eaters. Our older kids, especially, will eat just about anything, ranging from beef stew to fried rice. Try something new with your kids- you might be surprised!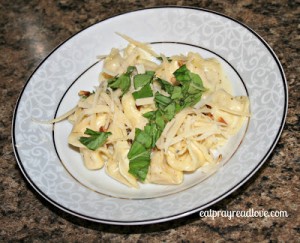 Tortellini With Basil and Pecans at Eat, Pray, Read, Love
Crock Pot Pork Carnitas at Family Fun Journal
Pepperoni Pizza Pasta Salad by Meal Planning Magic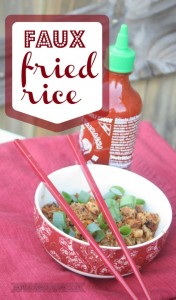 Faux Fried Rice by Eat, Pray, Read, Love
They like it made the healthy way (with cauliflower) or made with regular rice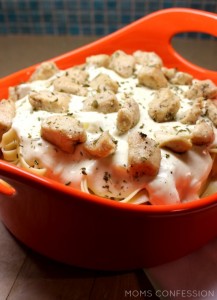 Homemade Chicken Alfredo by Moms Confession by Mom's Confession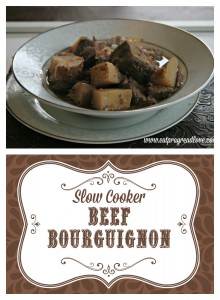 Crock Pot Beef Bourguinon by Eat, Pray, Read, Love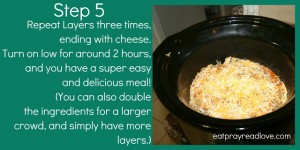 Crazy Easy Stacked Enchiladas by Eat, Pray, Read, Love
These really are super easy and delicious. And you make them in a Crock Pot!
Stuffed Tacos by Moms Confession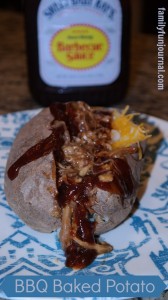 Barbecue Baked Potatoes by Family Fun Journal
Slow Cooker Vegetable Turkey Barley Soup by Meal Planning Magic
What are your favorite family-friendly meals?
Contributed by Kelli of Eat, Pray, Read, Love